The Grand Walk Fundraiser — Walk on the race track on June 8, 2018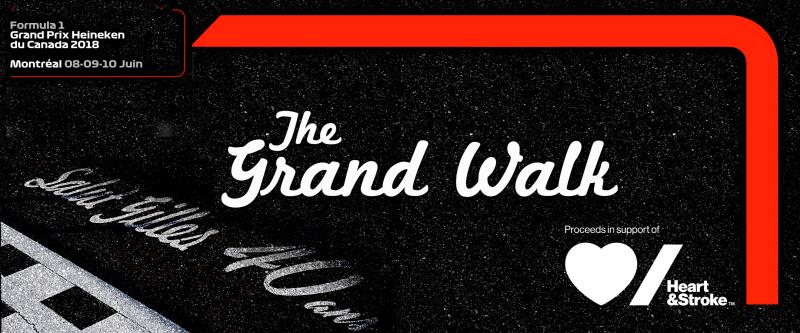 Last updated: April 11, 2018
The Grand Walk In Support Of Heart & Stroke Foundation of Canada
Friday, June 8th, 2018, come walk in support of Heart & Stroke on the site of the biggest sporting event in the country during the Formula 1 Grand Prix weekend in Montreal.
For three days, Montréal will be decked out in the colors of the most celebrated F1 teams as enthusiastic crowds from across the globe cheer on the greatest drivers in the world.  And for the first time, fans will have the opportunity to experience what the drivers are experiencing during the Grand Prix by walking on the track.
See the rubber tracks left by the cars on the track during the day.  Touch the walls and the curbs. All for a good cause.
Date: Friday, June 8th, 2018
Time: 6 pm – 9 pm
Place: Circuit Gilles-Villeneuve, Parc Jean-Drapeau, Montréal, QC H3C 6A1
Cost: $45 on presale, $50 at the door (subject to availability)