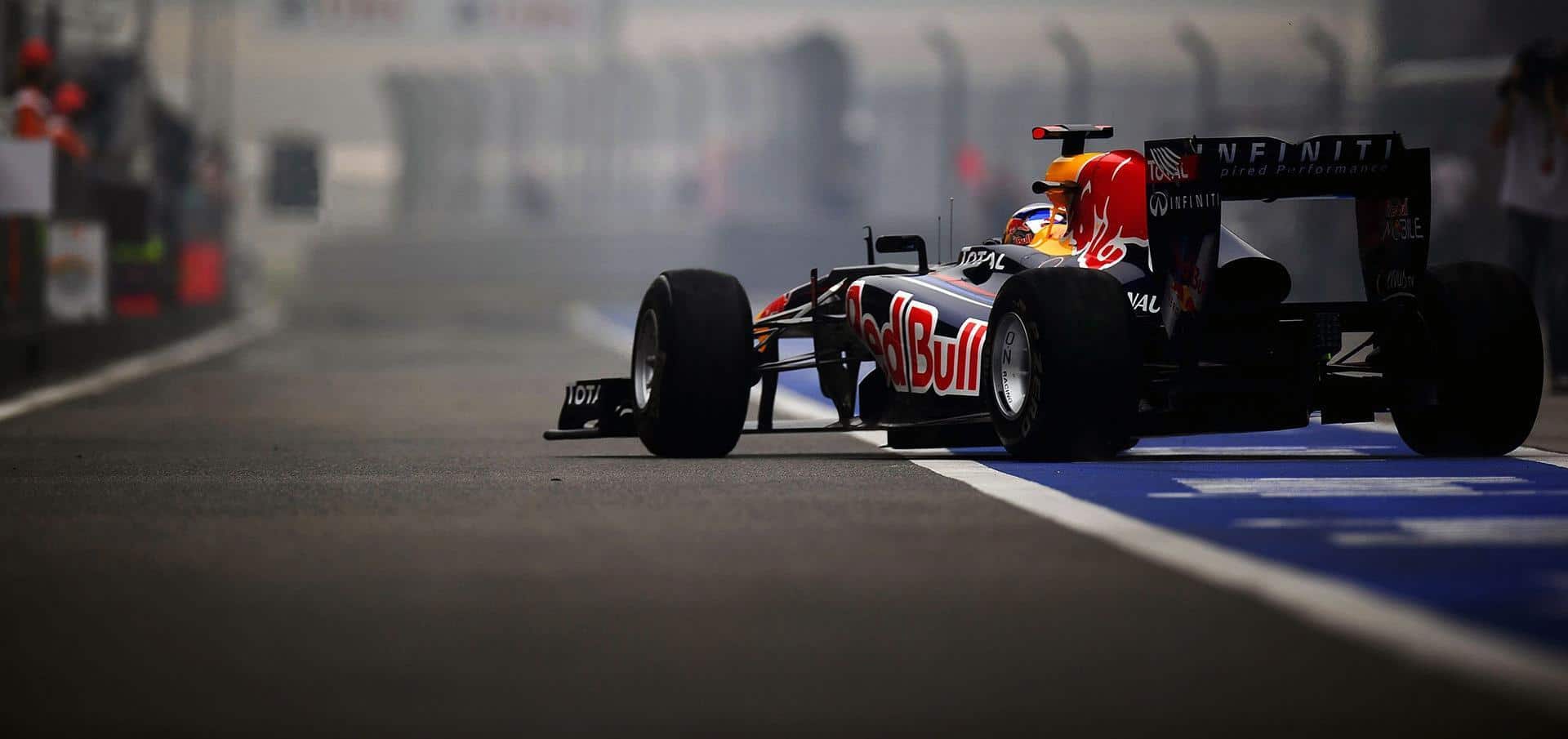 Montreal Grand Prix 2017 Schedule & Info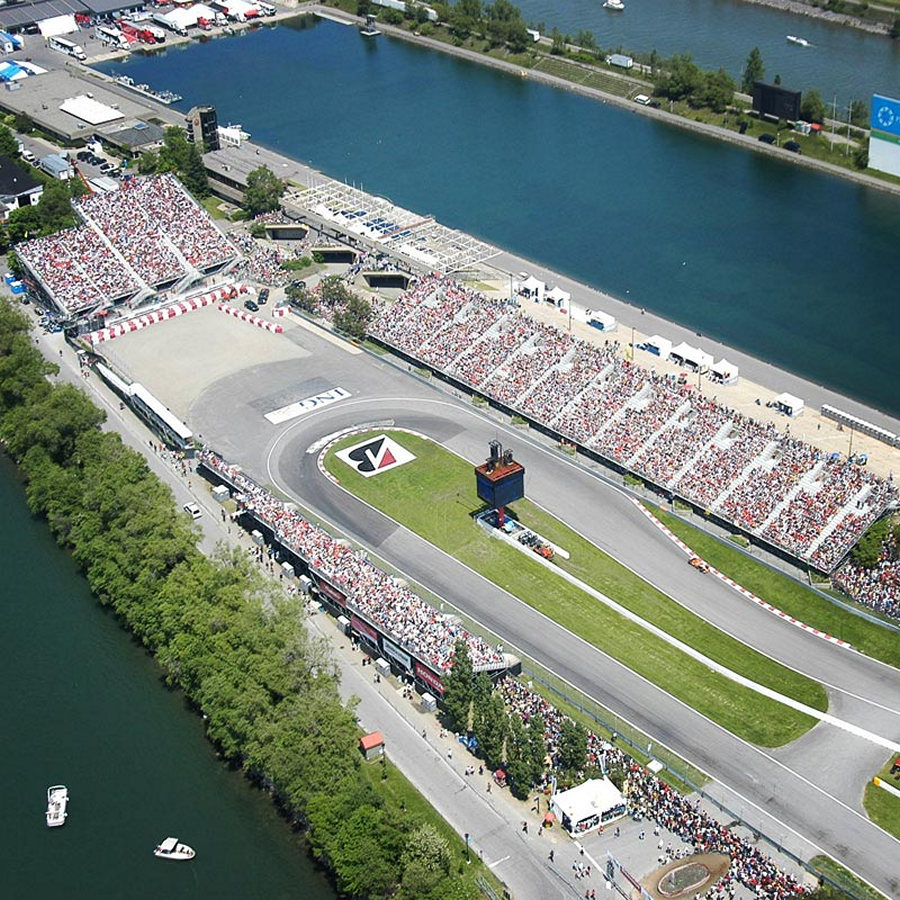 *NB: schedule is subject to change
FRIDAY JUNE 9th 2017
| | |
| --- | --- |
| 8am | Venue opens to the public |
| 8:55am – 9:15am | Ferrari Challenge – 1st Free Practice Session |
| 10:00am – 11:30am | Formula 1 – 1st Free Practice Session |
| 11:55am – 12:35pm | Porsche GT3 Cup Challenge – 1st Free Practice Session |
| 2:00pm – 3:30pm | Formula 1 – 2nd Free Practice Session |
| 3:50pm – 4:25pm | Coupe STCH F1600 – Qualifying Session |
| 4:50pm – 5:10pm | Ferrari Challenge – 2nd Free Practice Session |
| 5:35pm – 6:05pm | Porsche GT3 Cup Challenge – Qualifying Session |
| 6:30pm – 6:55pm | Masters Historic Formula One – Qualifying Session |
| | |
SATURDAY JUNE 10th 2017
| | |
| --- | --- |
| 7:30am | Venue opens to the public |
| 10:00am – 11:00am | Formula 1 – 3rd Free Practice Session |
| 11:15am – 11:50am | Ferrari Challenge – Qualifying Session |
| 1:00pm – 2:00pm | Formula 1 – Qualifying Session (22 for Q1, 16 for Q2, 10 for Q3) |
| 2:20pm – 3:00pm | Coupe STCH F1600 – 1st Race including formation lap |
| 3:00pm | Coupe STCH F1600 – Podium Presentation |
| 3:20pm – 4:00pm | Masters Historic Formula One – 1st Race including formation lap |
| 4:00pm | Masters Historic Formula One – Podium Presentation |
| 4:20pm – 5:00pm | Ferrari Challenge – 1st Race including formation lap |
| 5:00pm | Ferrari Challenge – Podium Presentation |
| 5:20pm – 6:00pm | Porsche GT3 Cup Challenge – 1st Race including formation lap |
| 6:00pm | Porsche GT3 Cup Challenge – Podium Presentation |
| | |
SUNDAY JUNE 11th 2017
| | |
| --- | --- |
| 7:00am | Venue opens to the public |
| 7:50am - 8:30am | Masters Historic Formula One – 2nd Race including formation lap |
| 8:30am | Masters Historic Formula One – Podium Presentation |
| 8:50am – 9:30am | Coupe STCH F1600 – 2nd Race including formation lap |
| 9:30am | Coupe STCH F1600 – Podium Presentation |
| 9:50am – 10:30am | Porsche GT3 Cup Challenge – 2nd Race including formation lap |
| 10:30am | Porsche GT3 Cup Challenge – Podium Presentation |
| 10:50am – 11:30am | Ferrari Challenge – 2nd Race including formation lap |
| 11:30am | Ferrari Challenge – Podium Presentation |
| 12:30pm | Formula 1 - Drivers Parade |
| 12:45pm | Formula 1 - Nations and Starting Grid Presentation |
| 1:30pm | Formula 1 - Pit Lane Opening and Grid Formation |
| 1:40pm | Formula 1 - Pit Lane Closing |
| 1:46pm | Canadian National Anthem |
| 2:00pm | Formula 1 Grand Prix du Canada 2017 (70 laps or 2 hours) |
| | |
*This schedule is subject to change without notice.
Frequently Asked Questions
When Is Canadian Grand Prix 2017 in Montreal?
The Montreal Grand Prix takes place on June 9, 10 and 11, 2017.
| | |
| --- | --- |
| Practice 1 | Fri 10:00 – 11:30 |
| Practice 2 | Fri 2:00 – 3:30 |
| Practice 3 | Sat 10:00 – 11:00 |
| Qualifying | Sat 1:00 – 2:00 |
| Final Race | Sun 2:00 – 4:00 |
Where is the the Montreal Grand Prix race track located?
The official track address is:
222 Circuit Gilles Villeneuve
Parc Jean-Drapeau
Montreal, Quebec, Canada
H3C 6A1
This race track is only a short distance south of downtown Montreal, so you can easily stay in the heart of the culture of the city centre while still attending all of the races.
How do I get to the race by subway?
The Montreal Metro subway system is modern, safe, fast and convenient. The Gilles Villeneuve Circuit is located at the  Jean-Drapeau Metro Station on the Yellow Line. The track is on Ile Notre Dame and a five minute walk from the metro station. By subway it's 15 mins from the city center.  Subway is the preferred method of transport for the Grand Prix as it will avoid the ridiculous amount of car traffic that will be present.
Upon exiting the subway there is a 167 bus that will take you from the Metro to the race track.
How do I get to the race by car?
Arriving by car is not suggested due to traffic and the lack of parking at the track (there is very limited parking Suite ticket holders). There is limited access to the man-made island of Ile Notre Dame where Circuit Gilles Villeneuve is located.  It is best to leave your car at the hotel so that you can use public transport to get to the race circuit.
If you insist on driving, take the "Parc Jean-Drapeau" exit of the Jacques-Cartier Bridge. Be mindful that Crescent Street, St-Paul Street, and Peel Street are both closed during race weekend. Give yourself time to get to the race and expect delays on Jacques Cartier Bridge.
You can take an Uber or  taxi, but traffic concerns should make this a last resort — traffic will be VERY heavy all weekend.
Once you're on Ile Notre Dame, there are 3 access point to get to the track: The Gates at the Concorde Bridge, the gates at the Cosmos Bridge and the gates at the Montreal Casino.
What other racing will take during the Grand Prix?
For 2017, there are four other race series taking place over the weekend:
Porsche GT3 Cup Challenge: are Porsche 911 GT3 and the recently released Porsche Cayman GT4 Clubsport
Coupe STCH F1600: open-wheel racing powered by similar Ford or Honda engines
Ferrari Challenge: production Ferraris driven by their owners
FIA Masters Historic Formula One: old Formula One cars from "the golden era" of  1966 to 1985
How early should I get to the track?
Why not get the most out of your race day and arrive as early as possible? The Ferrari Cup, Porsche Cup, and Touring Car races take place the morning of, so get there by 8 A.M. for a full-day of high-speed fun.
Are tickets reserved seating?
Seating in the grandstand is reserved, so you won't have to worry about rushing in to get a decent spot, but that also means you'll want to buy your tickets soon to get the best seats!
General Admission seating is first-come, first-serve. For the best chance at great seats, arrive as early as you can. Don't forget to allow for time in traffic or normal metro travel time.
Is there wheelchair access?
Grandstand tickets give access to Grandstands 21a and 41a, which are built for limited-mobility viewers. These grandstands are also the closest to parking for easy access.
Is there food available at the track?
Grandstand ticket holders can get access to sit-down restaurants, but hot dogs and other basic fare is available to all guests. Pricing can be on the higher end, so it's recommended that you bring your own food.
Unless you make reservations ahead of time, don't expect local restaurants in downtown Montreal to have walk-in seating.
What Can I Bring Into The Races?
RADIO
Gear up to make sure you don't miss a thing. Tune your radio to Radio Grand Prix radio station — 99.1FM or 104.3FM — to hear the on-track broadcast.
MOBILE PHONE APP
For even more play-by-play, download the official F1 app to guarantee you don't miss a moment and will be able to hear the track commentary.
CAMERAS/BINOCULARS
Bring a pair of binoculars to get a close-up view of the teams at work if of course your seat is located in front of the pits. You are authorized to take pictures of the cars on track if they are for your personal use only.
FOOD
You can bring in food for your own personal use only as long as it isn't in a glass container. If you are attending General Admission you can bring folding chairs and you can bring promotional items in as long as they do not disturb or block the view of other spectators. Keep in mind how expensive food and beverages at the track can be. We're talking roughly $10 a beer and $5 a hot dog – it's always best to bring more than you think you'll consume to avoid these costs from stacking up.
Coolers, backpacks, and travel bags are permitted if they are within the dimensions of 22.8 cm x 45.7 cm x 25.4 cm. Oversized containers will be confiscated and returned to the only upon exit. Though you're limited to size, you're free to pack your cooler as much as possible.
MOBILITY
Walkers, baby strollers and wheelchairs are allowed. Cigarettes are allowed on site, but smoking is not allowed in the suites or the grandstands. You may bring your own cooler, but it must be small enough to slide under your seat. You may not bring barbeques, electrical equipment that requires a generator, firearms, weapons, glass items and parasols that will block the view of other spectators.
ANIMALS
Animals are forbidden unless they are a legal guide or service dog.
SUNSCREEN
We suggest sunscreen and/or caps to protect you from the sun.
WHAT ABOUT THE NOISE?
Formula 1 cars are very loud and you should either get ear plugs before arriving, or buy ear muff headsets once you arrive at the race.
What is prohibited?
Smoking is prohibited, as well as taking off your shirt and going bare-chested. You are not allowed to sit in the staircases and if you stand up to take photos you are asked to not stay standing very long so that you don't block the view for others.
Tips and tricks for getting the most out of race day
Our main goal is to ensure you get the most out of your race day at the Montreal Grand Prix, so we have some additional tips and tricks to amplify your experience and maximize your comfort.
Though the main race is always jam packed, the practice and qualifying sessions are usually less popular. Consider getting tickets to them to enjoy the cars and the nearby vendors without a ton of people in your way.
The seating in the grandstand isn't the most comfortable, so we recommend purchasing gel seat covers or seat cushions. The more comfortable you are, the more you can enjoy race day!
For general admission tickets, we recommend either sitting high in the bleachers around the Senna Curve or on the 2nd Chicane, just feet from the track. Bringing a folding chair and grab a spot on the grassy area!
The site is quite large and some grandstands require that you walk some long distances. Remember to wear comfortable shoes.
It can be easy to misplace your ticket so we recommend purchasing a souvenir lanyard and ticket-holder. Reentry into the track is admitted only to ticketholders.
How Many Laps is the Formula 1 race in Montreal?
The race is 70 laps for a total driving distance of 305.27km / 189.5 miles.
When was the first Grand Prix in  in Montreal?
The first Canadian Grand Prix was held in 1978.