Lewis Hamilton Takes the Win for the 2016 Montreal Grand Prix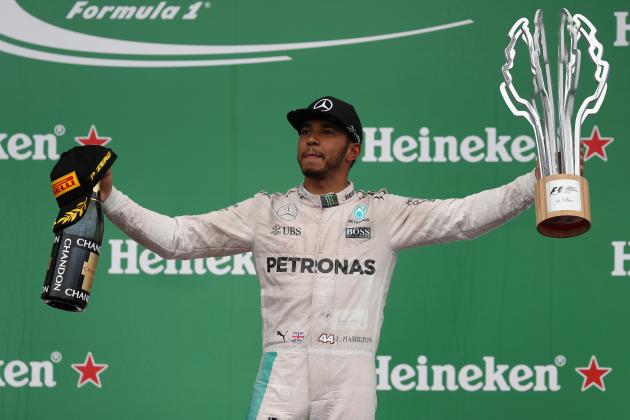 Last updated: April 3, 2017
At the 1:31:05 mark of the 70 lap 2016 race at the Circuit Gilles Villeneuve, Lewish Hamilton crossed the finish to bring home a win for the United Kingdom. Hamilton, sporting the Petronas-sponsored Mercedes-AMG PU106C Hybrid, finished the race with 25 points and an average speed of 201 mph, beating out Scuderia Ferrari driver Sebastian Vettel by seven points.
The number 44 driver took home the win at the Monaco Grand Prix on May 29th, where he also nabbed the fastest lap. At the June 12th, 2016 Montreal, Hamilton took the pole position but lost the fastest lap to fellow Mercedes-AMG team member, Nico Rosberg.
Trailing behind Hamilton and Vettel in 3rd place was Valtteri Bottas, driving the Williams-Mercedes number 77 car. While Vettel finished five seconds behind Hamilton, Bottas completed his 70th lap 46 seconds behind, earning him 15 points.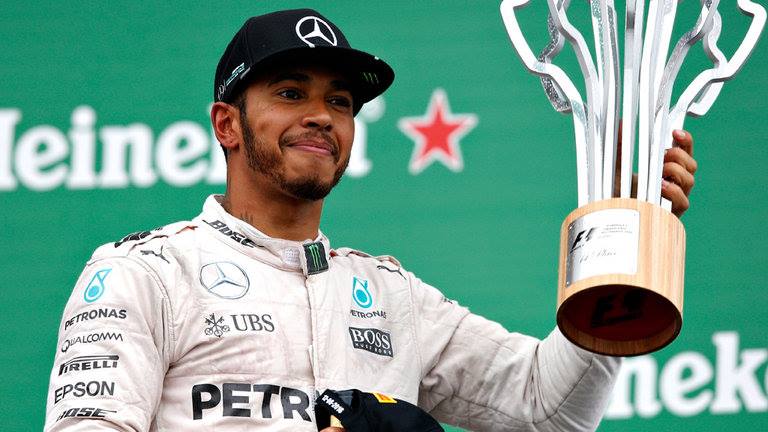 After the Montreal F1 race, Hamilton went on to bring home victories at the Austrian, British, Hungarian, German, United States, Mexican, Brazilian, and Abu Dhabi Grand Prix, earning him a total of nine wins for the 2016 championship. In the end, he came in 2nd place with a total of 380 points, falling 5 short of beating Nico Rosberg. The two did, however, earn a win for the Mercedes Team, tallying up a total of 765 points to pull ahead of 2nd place's Red Bull Racing Tag Heuer, which accumulated 468 points.
Along with Hamilton's accolades during the 2016 season, he also impressed at Monaco, Austria, and Belgium, where he set the fastest lap for each circuit.
Fans celebrated with Lewis at the Grand Prix Montreal Parties held all weekend long, crowding the streets with some of the biggest get-togethers and parties that Montreal is used to seeing. In true Grand Prix fashion, downtown Montreal was packed with people as everyone celebrated Hamilton's win.
2017 Season So Far
The 2017 season so far hasn't been as kind to the British driver. After a near victory in the Australian Grand Prix, where he placed 2n and only 9.9 seconds behind 1st place driver Sebastian Vettel, earning 18 points, he took the lead of the Chinese Grand Prix. With Sebastian Vettel trailing behind at 6.2 seconds, Hamilton crossed the finish line at 1:37:36. Trailing behind both drivers in Australia and Bahain was Hamilton's fellow team Mercedes driver, Valterri Bottas. In the China Grand Prix, Bottas finished in 6th, earning only 8 points.
At the follow-up race in Bahrain, it was Vettel and Hamilton vying for first again, but Vettel's Ferrari proved 6.6 seconds faster than Hamilton's Mercedes. With another 18 points added to his tally, Hamilton still has plenty of races left to pull ahead of his rival; and even if he lost both China and Bahrain, he took home the times for fastest laps.
Don't forget to tune in for the 2017 – 2018 Formula One World Championship to see if Hamilton can continue his Montreal winning streak! Book your Montreal Grand Prix party and event today and get your tickets before time runs out!