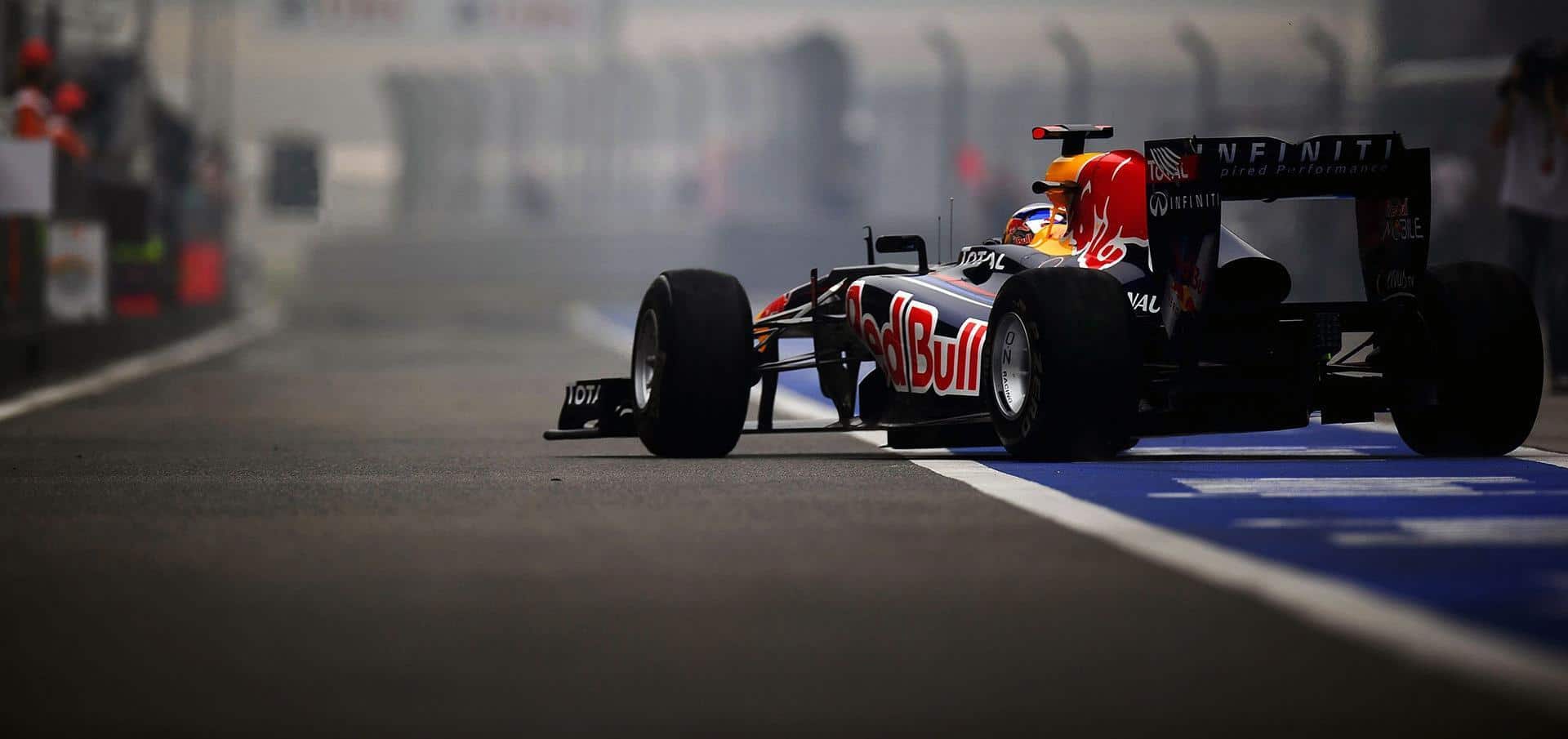 Montreal Grand Prix 2020 Cancellation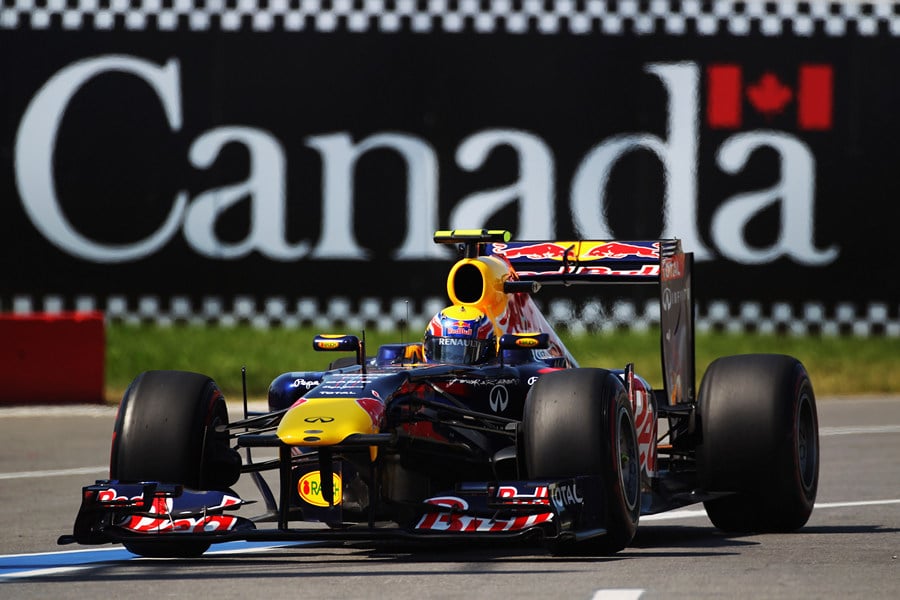 Cancellation of the Formula 1 Canadian Grand Prix 2020
UPDATE: October 26, 2020
To all ticket holders requesting refunds for your FORMULA 1 GRAND PRIX DU CANADA 2020 order;
Please note that processing the refunds is of our utmost priority and we are doing everything we can to ensure the prompt execution of your refund upon receiving the funds one transaction at a time. The refund process is likely to continue through November+.
We understand that this procedure is taking longer than anticipated, but we are in the final stages of confirming reception of funds one transaction at a time, which is causing additional delays. We aim to complete this process as soon as possible in order to be able to duly refund the clients who are owed.
In the meantime, we thank you for your continued patience.

UPDATE: September 25, 2020
Cherished Clients,
Refunds have begun to be issued, and are being processed on a first come, first served basis.
Refunding this amount of transactions almost simultaneously is a monumental challenge brought upon by this unforeseen event. We are ever grateful for your patience as we continue to create the most efficient procedures in order to avoid complications and errors.

UPDATE: July 27, 2020
We are excited to share that all 2020 tickets and suites will have the option to carry-forward to the 2021 edition of the race. This option will expire by August 24th, 2020.
Within the next few days, we are expecting more details about credits and refunds if you are not able to attend the 2021 race.
We are receiving many e-mails from clients who purchased their tickets from a different source. We please ask that any communication to us be sent as a reply to your invoice.
UPDATE: July 24, 2020
Formula 1 Group has announced that there will be no races for the Americas in 2020 — this includes Brazil, USA, Mexico and Canada.
Information about credits, refunds, and transfers will be available as of Wednesday July 29th. Please email us with a reply to your receipt email for those details.
We would like to thank you for your loyalty, your patience and mostly your support during these difficult times.
UPDATE: June 2, 2020
Formula 1 Group has released the first half of the 2020 F1 Calendar. The second half of the calendar will be released in July. The new Montreal date will be included in that announcement.
Official Revised F1 2020 Calendar (Updated July 24, 2020)
| Date | Race track / Venue | Race Name | Notes |
| --- | --- | --- | --- |
| July 3-5, 2020 | The Red Bull Ring, Austria | Formula 1 Rolex Grosser Preis von Osterreich | |
| July 10-12, 2020 | The Red Bull Ring, Austria | Formula 1 Pirelli Grosser Preis der Steiermark | Second race for Austria |
| July 17-19, 2020 | The Hungaroring, Hungary | Formula 1 Aramco Magyar Nagydij | |
| July 31 - August 2, 2020 | Silverstone, UK | Formula 1 Pirelli British Grand Prix | |
| August 7-9, 2020 | Silverstone, UK | Emirates Formula 1 70th Anniversary Grand Prix | Second race for Silverstone |
| August 14-16, 2020 | Circuit de Barcelona-Catalunya, Spain | Formula 1 Aramco Gran Premio de Espana | |
| August 28-30, 2020 | Spa-Francorchamps, Belgium | Formula 1 Rolex Belgian Grand Prix | Original race date |
| September 4-6, 2020 | Monza, Italy | Formula 1 Gran Premio Heineken d'Italia | Original race date |
| September 11-13, 2020 | Mugello, Scarperia e San Piero, Tuscany, Italy | Formula 1 Gran Premio Della Toscana Ferrari 1000 2020 Mugello | |
| September 25-27, 2020 | Sochi, Russia | Formula 1 VTB Russian Grand Prix 2020 | |
| October 9-11, 2020 | Nurburgring, Germany | Formula 1 Aramco Grosser Preis Der Eifel | |
| October 23-25, 2020 | Portimao, Portugal | Formula 1 Heineken Portuguese Grand Prix | |
| October 31 - November 1, 2020 | Imola, Italy | Formula 1 Emirates Gran Premio Dell'emilia Romagna | |
UPDATE: Apr 8, 2020
We are saddened to have to announce the postponement of the Formula 1 Canadian Grand Prix 2020 scheduled for June 12-13-14 2020.
To our ticket holders, please be assured that all tickets for the FORMULA 1 CANADIAN GRAND PRIX 2020 will continue to be valid. As soon as the new date of the Montreal Grand Prix is confirmed, all spectators will be informed of the available options, including refund information.
F1 is working diligently to reschedule the races that have been postponed, and are hopeful to have an update on the new calendar soon. As of now, the preliminary plan for postponed races will be to transfer the client's original package to the new rescheduled race date, and if a hotel purchase was involved, re-book their hotel accordingly.
 *Information on this page is subject to change without notice.
***
Annulation du Grand Prix du Canada de Formule 1 2020
MISE À JOUR : 26 octobre 2020
A tous les détenteurs de billets qui demandent le remboursement de leur commande de FORMULE 1 GRAND PRIX DU CANADA 2020 ;
Veuillez noter que le traitement des remboursements est notre priorité absolue et que nous faisons tout notre possible pour assurer l'exécution rapide de votre remboursement dès réception des fonds, une transaction à la fois. Le processus de remboursement se poursuivra probablement jusqu'en novembre+.
Nous comprenons que cette procédure prend plus de temps que prévu, mais nous sommes en train de confirmer la réception des fonds une transaction à la fois, ce qui entraîne des retards supplémentaires. Nous avons pour objectif de terminer cette procédure le plus rapidement possible afin de pouvoir rembourser dûment les clients qui nous sont dus.
En attendant, nous vous remercions de votre patience.

MISE À JOUR : 25 septembre 2020
Chers clients,
Les remboursements ont commencé à être émis et sont traités selon le principe du premier arrivé, premier servi.
Rembourser ce montant de transactions presque simultanément est un défi monumental provoqué par cet événement imprévu. Nous vous sommes reconnaissants de votre patience alors que nous continuons à créer les procédures les plus efficaces afin d'éviter les complications et les erreurs.
MISE À JOUR : 27 juillet 2020
Nous sommes heureux de vous annoncer que tous les billets et suites de 2020 pourront être reportés à l'édition 2021 de la course. Cette option expirera le 24 août 2020.
Dans les prochains jours, nous attendons plus de détails sur les crédits et les remboursements si vous ne pouvez pas assister à la course de 2021.
Nous recevons de nombreux e-mails de clients qui ont acheté leurs billets auprès d'une autre source. Nous vous demandons de bien vouloir nous envoyer toute communication en réponse à votre facture.
MISE À JOUR : 24 juillet 2020
Le groupe de Formule 1 a annoncé qu'il n'y aura pas de courses pour les Amériques en 2020 – ce qui inclut le Brésil, les États-Unis, le Mexique et le Canada.
Des informations sur les crédits, les remboursements et les transferts seront disponibles à partir du mercredi 29 juillet. Veuillez nous envoyer un courriel avec une réponse à votre courriel de réception pour ces détails.
Nous tenons à vous remercier pour votre fidélité, votre patience et surtout votre soutien en ces temps difficiles.
MISE À JOUR : 2 juin 2020
Le groupe de Formule 1 a publié la première moitié du calendrier 2020 de la F1. La seconde moitié du calendrier sera publiée en juillet. La nouvelle date de Montréal sera incluse dans cette annonce.

MISE À JOUR : 8 avr. 2020
Nous sommes attristés de devoir annoncer le report du Grand Prix de Formule 1 du Canada prévu les 12-13-14 juin 2020.
À nos détenteurs de billets, soyez assurés que tous les billets pour le GRAND PRIX CANADIEN DE FORMULE 1 2020 resteront valables. Dès que la nouvelle date du Grand Prix de Montréal sera confirmée, tous les spectateurs seront informés des options disponibles, y compris les informations relatives au remboursement.
La F1 travaille avec diligence pour reprogrammer les courses qui ont été reportées, et espère avoir bientôt une mise à jour du nouveau calendrier. Dès à présent, le plan préliminaire pour les courses reportées consistera à transférer le forfait original du client à la nouvelle date de course reprogrammée, et si un achat d'hôtel était impliqué, à re-réserver son hôtel en conséquence.
Voir l'annonce sur Formula1.com
 *Les informations contenues sur cette page peuvent être modifiées sans préavis.